UPDATE: Students will be attending classes via zoom. Schedules are posted on the Parent/Student Corner
FLOWER FUNDRAISER
Thank-you for supporting the flower fundraiser! The orders will be available for pick-up or delivery on May 6. 
Watch this video to learn about Peace Hills Adventist School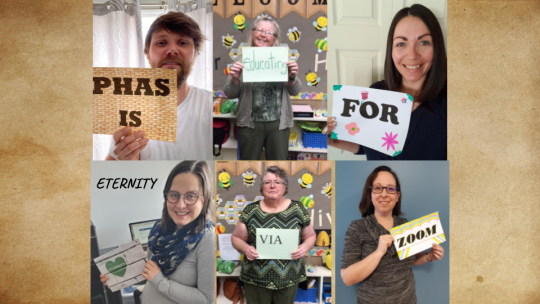 PHAS is Educating for Eternity via Zoom!
As a parent you want the best for your child.  And as teachers, so do we.
We believe that the best education results when Christ is at the center of all we do, the Bible is our foundation and students learn through a whole child approach––nurturing their growth spiritually, academically, physically and socially.  
We invite you to contact us at 780 352-8555 or email the school at office@peacehillsadventistschool to learn more about us